This is a Sponsored post written by me on behalf of
Comfort and Harmony
for
SocialSpark
. All opinions are 100% mine.
Introducing the mombo™, the
nursing pillow
with more to love! Mombo has a unique shape and a two-sided design called Firm2Soft™, with each side offering a different experience. The firm side gives essential support for mommy and her nursing baby. The soft side is extra cozy—an inviting place for lounging or tummy time. And mombo is the only nursing pillow with a vibration feature, to give baby the ultimate soothing experience while lounging. Look for mombo's assortment of pillow styles and slipcover fashions. Select your style from Standard, Deluxe or Nude™. Then choose multiple slipcover fashions so you'll always have a spare!
Speaking of those slipcovers, I need to find one! We have an 11 month old baby boy, and another baby boy due in July. While the Mombo we received for review is BEAUTIFUL, it's definitely not what my husband wants his sons to be using.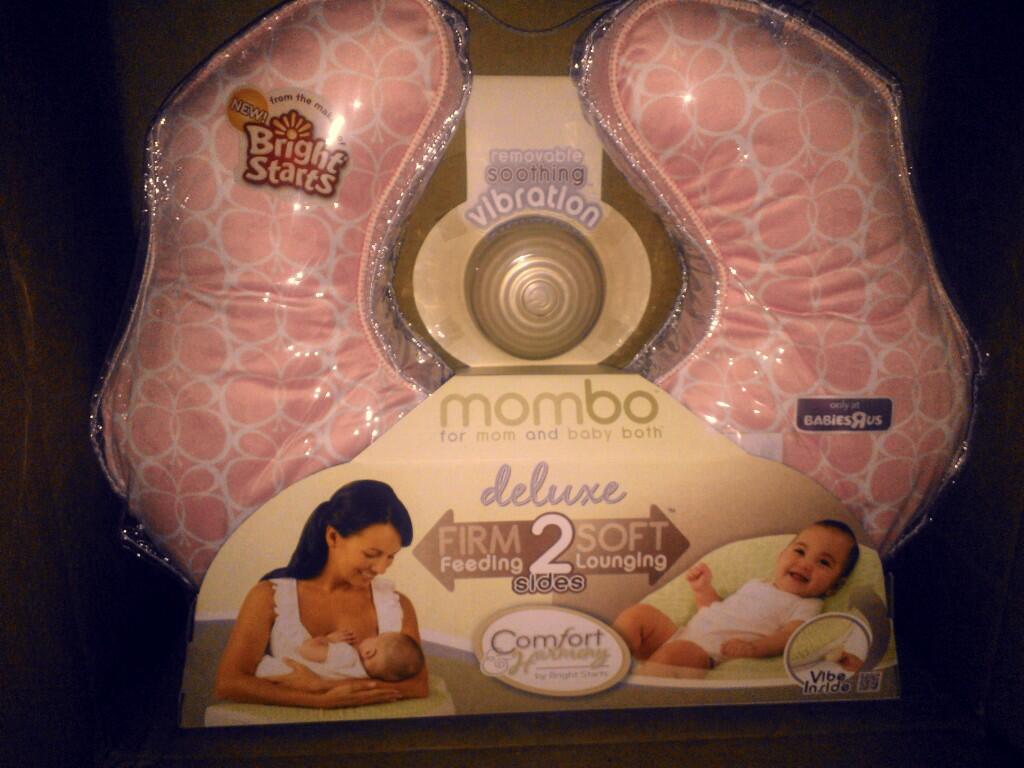 I definitely wish we would have had this pillow when Annabelle was little, it would be so perfect for her!
Anyway, until we get a slip cover... we tried it out as is, in pink mode.
Luke was pretty facinated with the tag... and much preferred the soft side of the pillow to the firmer side.
I did find that the pillow was a bit difficult to fit around my plus-size pregnant tummy... but it still fit enough not to rip or tear. The plushness was perfect, though, and lifted Luke up the right amount to interact with him well. While we are not nursing currently, it is still nice to be comfortable when he's having a bottle.
I loved the softness of the fabric, if you're looking around Babies R Us you can have a chance to feel the fabric because it has a fabric swatch on the package. It's really nice.